Trauma Day for Elective CME
RPPEO-certified paramedics are invited to participate in Trauma Day, an 8-hour intensive learning experience where you will learn and practise the latest techniques in trauma response and management.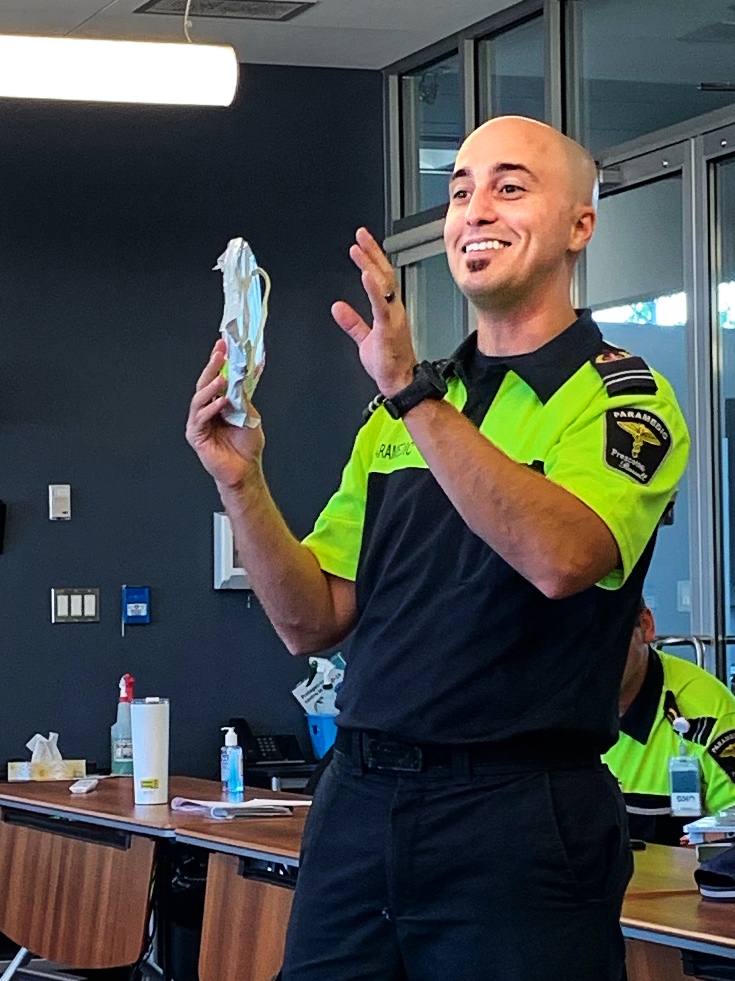 RPPEO has partnered with Prescott-Russell Paramedic Service to bring paramedics this focused learning opportunity. Trauma expert Eric Gagnon, ACP, will show you the latest information and concepts in trauma management in this hands-on class.
Trauma Day is being offered in Kingston on November 22 and in Ottawa on December 20. A limited number of spots are available. ACPs receive priority booking since the content focuses on advanced care concepts and techniques.
Paramedic Gagnon leads Trauma Day with an emphasis on the key ideas driving your best field management of major trauma. You'll see practical skills demonstrations, use your skills in skill stations and participate in immersive scenarios to get you into the mindset of these highly charged interventions. Everyone comes away learning!
If you want to feel more confident in your trauma management skill set, register for this class now! There is no fee for RPPEO-certified paramedics.
Register by visiting this link.
Participants receive 8 CME credits for use as electives.
For questions about these events, reach RPPEO at education@RPPEO.ca.