Fall 2023 CME Program
The RPPEO is pleased to announce the full lineup for Fall 2023 CME under the theme At the Heart of the Matter: Emergency Cardiac Care. Advanced Care Paramedics (ACP) certified by the RPPEO and Primary Care Paramedics (PCP) from participating paramedic services are invited to learn the latest evidence-based approaches and practise intervention skills for cardiac emergencies.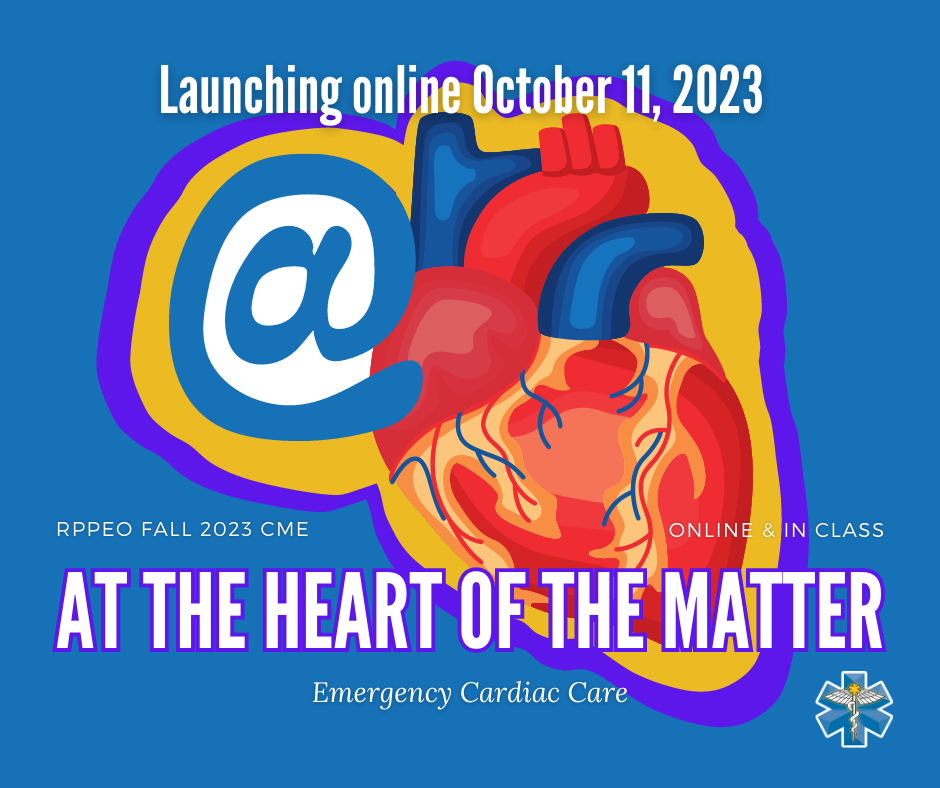 Beginning on October 11, 2023, paramedics have access to the 4-hour Fall 2023 CME online prerequisite content on MedicLEARN. The didactic content includes 5 major topics:
Medical cardiac arrest
Bradycardia
STEMI
Tachycardia
Left Ventricular Assist Device (LVAD)
See the RPPEO Fall 2023 CME Program for more details.
Following completion of the didactic content online, your paramedic service will work with you to schedule your time in the classroom this Fall or Winter.
All paramedics in the region are also invited to participate in a special live event featuring Dr. Sheldon Cheskes discussing "DOSE VF: One Year Later" on October 6 at 10am. Register here to attend live.
Those unable to attend live who are participating in Fall 2023 CME will view a recording of the talk during the online portion of CME.
RPPEO Fall 2023 CME is mandatory education for ACPs and provides partial credit toward annual Maintenance of Certification requirements. For more information, see Certification.
Paramedics participating in Fall CME will receive an email providing additional information and the Fall 2023 CME Program. For any questions or additional information, you may reach out to education@RPPEO.ca.