Last update: January 4, 2021

On January 4, 2021, the Medical Advisory Committee released the memo Modifications to the Bronchoconstriction Medical Directive within the Considerations for Paramedics Managing Patients during the COVID-19 Pandemic. This memo has one update to clinical practice:
When treating a known asthma patient with severe respiratory distress and a cough, paramedics should consider IM epinephrine for patients <50a as indicated in the Bronchconstriction Medical Directive. IM epinephrine is not indicated for patients 50 years old or more with bronchoconstriction.
Information about COVID-19 and clinical intervention on this site that is dated May 6, 2020 or later is valid until the release of new considerations.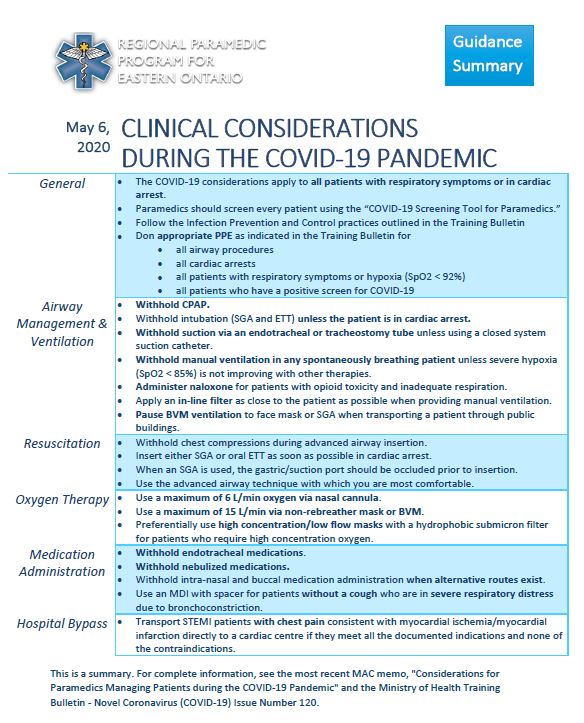 Read MedicNEWS Issue 1.4 for May 18, 2020 to go into depth on COVID-19 issues important for paramedics.