canada's premier undergraduate experience
---
DIPLOMA IN ADULT EDUCATION
National Program of Excellence
Canadian Association University Continuing Education
The Regional Paramedic Program for Eastern Ontario (RPPEO) is pleased to announce that the St. Francis Xavier Diploma in Adult Education will be offered in part at our location in Ottawa in 2017.
Excellence is what St. Francis Xavier University and the Diploma in Adult Education are all about. The Diploma is the #1 choice among adult educators and HR professionals.
The modules will begin September 28, 2017.You may join the program at modules 1, 2, 3, or 4.
Please apply directly with St. Francis Xavier:
Website: www.sites.stfx.ca/adult_education_diploma/registration
Using 'RPPEO' as the location
E-mail: dipaded@stfx.ca
Toll free: 1-800-563-7839
*Business hours: 9:00am to 4:30pm Atlantic
ONLY 30 SEATS AVAILABLE PER MODULE
Module I
September 28-30
Module II
November 2-4
Module III
December 7-9
Module IV
January 22-24
Module V
February 21-23
Supported by: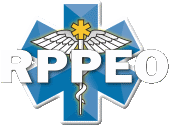 Tuition and Fees:
Textbook/Materials $125
Tuition/Classroom Module $865 x 5 (per module, 1-5)
Tuition/Practicum $500 x 1 (per module)
Total $4,950