Spring 2022 CME features live events and online content


Spring 2022 CME is a two-part offering again this year, with both virtual workshops for live participation or recorded viewing and online learning modules.
Two optional live virtual workshops are coming to Spring 2022 CME's core learning for RPPEO-certified ACPs! PCPs are also invited to participate in the live or recorded CME events.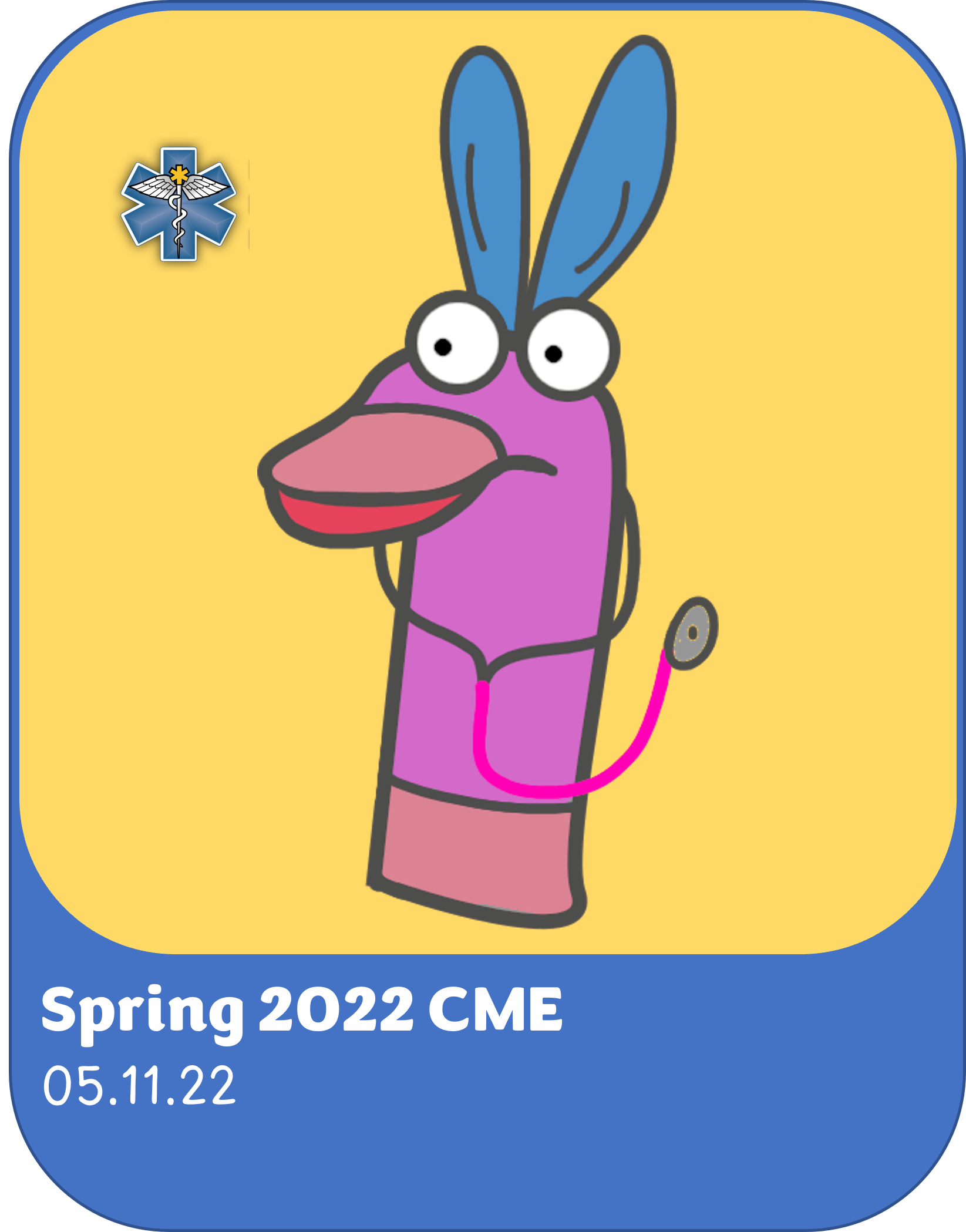 The complete Spring 2022 CME will combine 2 hours of virtual workshops with online learning modules completing the remainder of your 8-hour core CME requirement.
The complete Spring 2022 CME content will be available in MedicLEARN beginning on May 11, 2022.
Read on to learn more about Spring 2022 CME and register for one or both of the live workshops on May 3 and 5.
Two hours of content in Part 1 of Spring 2022 CME comes in the form of virtual workshops available for paramedics as live or recorded events. We're excited to bring you two excellent speakers. Learn about the workshops and speakers below.  
Part 2 provides CME content in the familiar online learning module format to complete the remainder of your 8-hour CME requirement.
Part 1: Virtual Workshops
Option A – Live virtual workshops
You are invited to join us for all or part of the 2 hours of live virtual workshops featured across 2 days in the first week of May. See the Virtual Workshop Event Schedule below.
For each workshop that you attend live, you will receive CME credit. This means that you will not need to view the recordings of the live workshops again in MedicLEARN if you attended live.
Option B – Recorded virtual workshops
Paramedics who are unable to participate in the live workshops or who prefer to watch recordings of these events can receive CME credit by viewing the workshops in MedicLEARN. Both workshop recordings will be available in Spring 2022 CME starting on May 11, 2021.
Virtual Workshop Event Schedule (2 hours total) 
You must register for each virtual workshop that you wish to attend live. There is no need to register for workshops that you plan to view recorded in the Spring 2022 CME content on MedicLEARN. For complete descriptions of workshops, view the Spring 2022 CME Letter and Program for paramedics.



For all paramedics participating in Spring 2022 CME, the second part of Spring 2022 CME will be online learning modules with evidence-based information and engaging activities.
This core CME event is presented for Advanced Care Paramedics to receive 8 hours toward your annual 24 hours of required CME. We encourage Primary Care Paramedics to participate in this valuable educational event as well.
For more details, see the complete Spring 2022 CME Program.