Update: Face-to-face Spring CME canceled!
Due to the measures we are taking to stem the spread of COVID-19, the RPPEO has canceled classroom CME this Spring. In its place, we will be offering virtual CME for ACPs. The deadline for CME completion is January 31, 2021.
Once the complete content of virtual Spring CME is ready, we will notify paramedics.
The online pre-learning modules are LIVE irght now. Head over to MedicLEARN for the experience.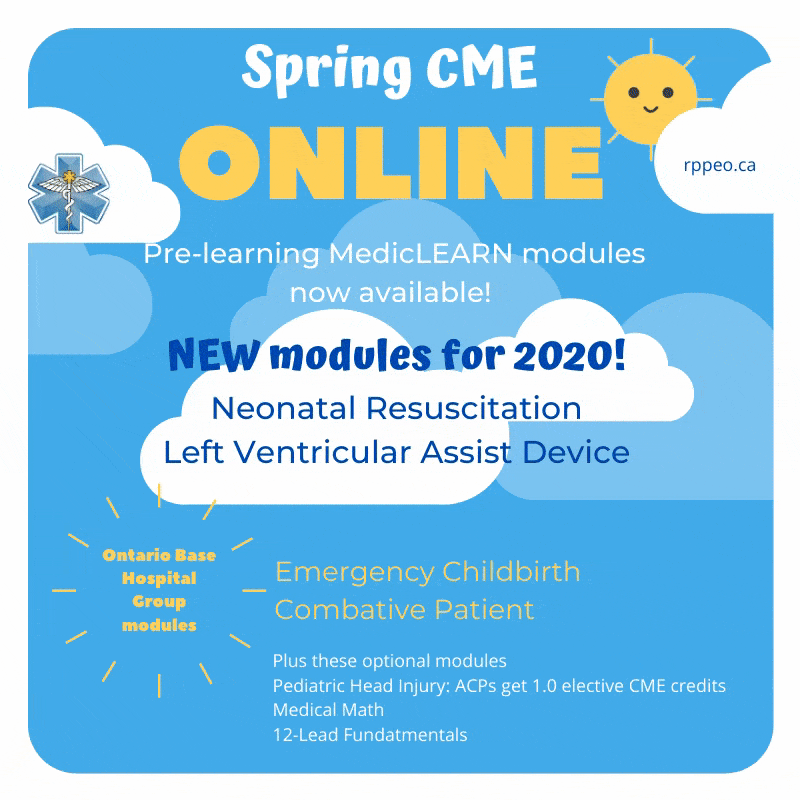 We will release Virtual Spring CME as soon as its ready. In the meandtime, log in to MedicLEARN and complete the modules that will help you with the CME content.